Adults: Block Contract Reviews
Large historical block contracts infrequently deliver value for money and therefore provide opportunities to make crucial savings.
Do you know if you are receiving value from block contracted services especially legacy arrangements?  A reduction in service is not the only way to achieve savings, Valuing Care can help identify opportunities to make savings by analysing and renegotiating legacy block contracts.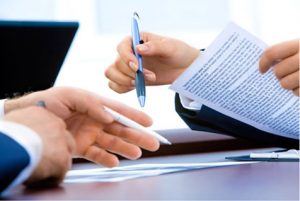 We also understand that trying to reconcile Resource Allocation Systems (RAS), and pricing tools with the cost of services offered by the market, is often a struggle for commissioners.  If RAS and Pricing Tools lack credibility and cannot be adhered to, then they are of little value and need to be reviewed and updated; an area that Valuing Care can manage on your behalf.
Focus on: London Borough of Barnet
The London Borough
of Barnet commissioned Valuing Care to undertake a price book review to develop a menu of prices that would be attractive to personal budget holders, and financially sustainable for the provider. This was commissioned to help the provider overcome the withdrawal of direct funding from the Council.
Key benefits:
• A price model to calculate individual prices to reflect current cost structure and comparable value for money rates (based on private sector provision).
• Equipped providers with a clear understanding of how much their services cost to provide, and the prices they need to charge to recoup costs.
• Exposed the commercially viable activities, and confirmed activities to be discontinued.
• Highlighted the necessity for ongoing dialogue with the customer base to understand the services required and the price customers are prepared to pay.
Commissioners purchasing children's services must be able to demonstrate, under scrutiny that the amount paid to the provider is viable enabling them to deliver the correct level of service and be rewarded with a good level of return.
Valuing Care's cost modelling service provides an independent review of fees within a locality, giving consideration to the types and levels of care provided, to produce a sustainable and evidence based set of rates that can be used by commissioners to set the Usual Price (UP) for children's services.
Valuing Care can either complete the entire process on your behalf, or if you prefer to undertake it yourselves, we are able to provide independent verification.